EDIT MAIN
Welcome to the Eisenhower Elementary
School Library
We celebrated National Global Play Day in our Library on Wednesday, 1 February 2017.
Students were so surprised to see that the Library had been transformed into an arena of puzzles, games, Legos, and other activities. As the pictures attest to, below, we all had a great time.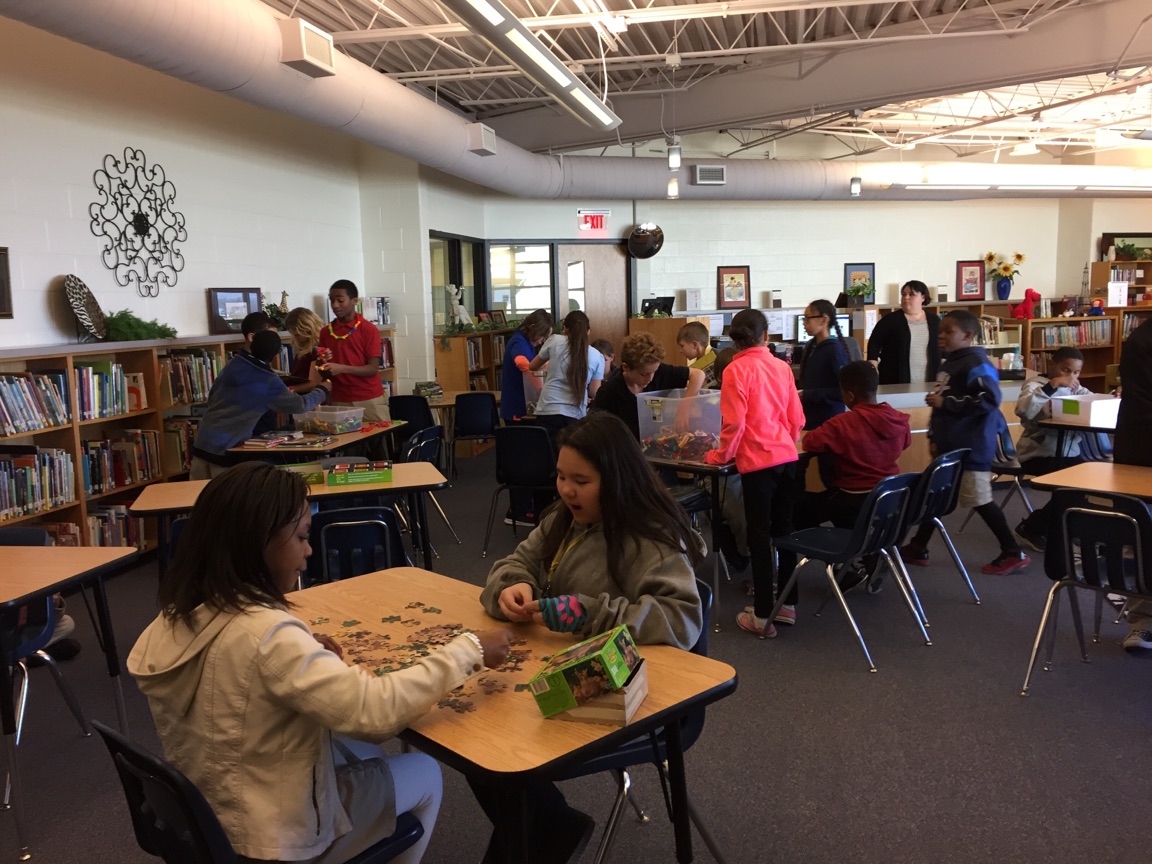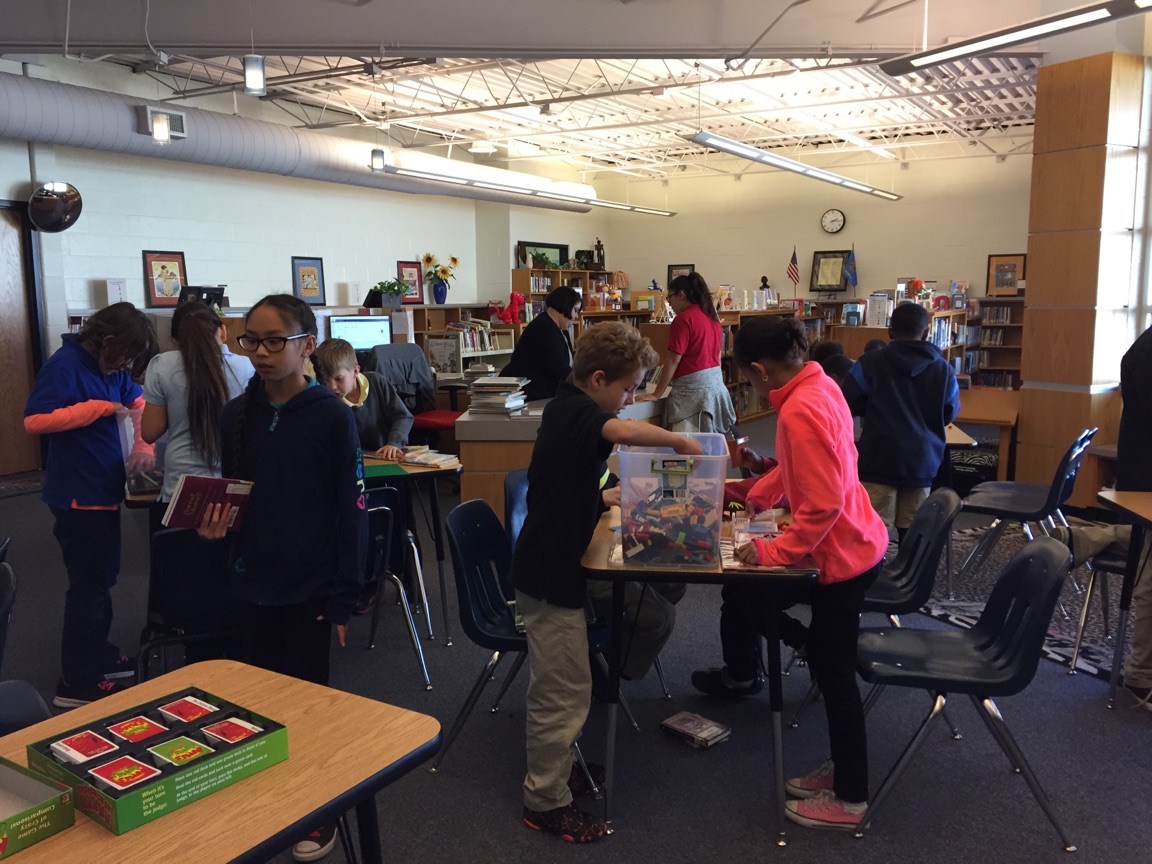 Click above to find the title of your next great book to read!