EDIT MAIN
A Message from Superintendent Tom Deighan
Since coming to Lawton Public Schools as superintendent in 2013, I have been blessed to see many accomplishments by our gifted students and talented staff. Our community has supported us with three critical ballot measures, adding up to $142 million over three short years. The most recent bond proposal, our November 2017 Student Investment Project, marked an historical milestone for our community. At $99.5 million, it was larger than all previous bond measures in the last 50 years combined. All of us at LPS are humbled and honor with this community's support and trust.
Lawton Public Schools has been building momentum in recent years, and there is no signs of slowing down. Technology and learning resources have been pouring into classrooms at unprecedented rates in the form of student devices, instructional technologies, and new textbooks for the first time in a decade. Construction projects, such as the new Eisenhower Middle School and safe rooms are underway, and we have caught up on HVAC and roof replacements identified 14 years ago. Window replacements have made our high schools shine, and many more exciting projects are in the works.
Academically, our district has always been The Best in the Southwest. No district for in Southwest Oklahoma offers the variety of arts, extra-curricular activities, or sports. Our advanced Placement, concurrent enrollment, and STEM offerings are second-to-none. Sites offer clubs for activities such as archery, fencing, bowling, and careers. Our caring teachers and staff members find joy in seeing LPS students excel, and we are all committed to preparing Career-Bound Citizens.
If the last six years have been productive, the next few years for Lawton Public Schools will be truly transformative – 100% due to this great community. I can hardly wait to see what our students, staff, and community can accomplish with continuous resources and a fresh vision for our children. No district in Oklahoma has more dedicated educators or more talented students, and no community in state has shown more support. I could not be prouder to serve Lawton Public Schools.
God Bless,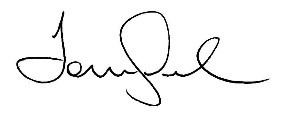 Dr. Deighan holds a Bachelor's degree from Southwestern Oklahoma State University in English Education, a Master's Degree from the University of Central Oklahoma in Educational Administration, and a Ph.D. from the University of Oklahoma in Educational Administration and Curriculum Supervision with an Emphasis in Technology Leadership. He has taught at all levels, from kindergarten to doctoral courses.
Dr. Deighan's Four Guiding Principles:
We serve our students needs as career-bound citizens.
We celebrate our diversity within a culture of shared professional ideals.
We foster investment in LPS through communication, collaboration, and transparency.
We promote healthy and fit lifestyles as we learn, do, and teach
You may contact Dr. Deighan directly via email at tom.deighan@lawtonps.org or by clicking the "Contact the Sup" button at the top of this page.